By Rev. Donn Brammer
I'm sure you've seen the poster that says, 'When you're at the end of your rope tie a knot and hold on!'
But recently I read a quote with a different perspective: "The end of our rope is the beginning of God's grace." What a great line!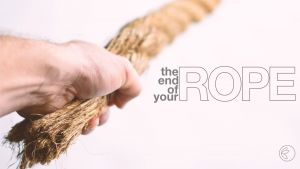 Some of us are familiar with Paul and how he prayed three times that God would take away a 'thorn in the flesh' but it never happened. Instead God told Paul, 'My grace is sufficient for you, for my power is made perfect in weakness.' (2 Corinthians 12:9)
Some of the time as Christians we think we are supposed to be strong, or smart, or spiritual. We certainly think we should be successful. Instead, the reality is we are sinners. We fail, we fall short, we are weak.
Sometimes we may be tempted to think we should be better, do better, try harder, and I'm sure sometimes that is true, there are situations where we can do better, times when we should make more of an effort, but not always.
Sometimes we may be facing a circumstance that is too much for us to handle, we want to give up, and I would say, 'Yes.' Give it up to God. Let God carry you, let God hold you, let God remind you that when you feel your weakness is the end of you, it is the beginning of God. When we come to the end of our rope we are at the beginning of God's grace.
I don't know what situation you're facing today, what circumstances are too much for you to handle, which particular weakness feels like it might be the end of you. But I know this: the end of our rope is the beginning of God's grace.
When our own strength is unraveling, cling to God instead of our own try harder, pick ourselves up with our bootstraps grit. When we feel like we're falling or failing, fall into God's arms.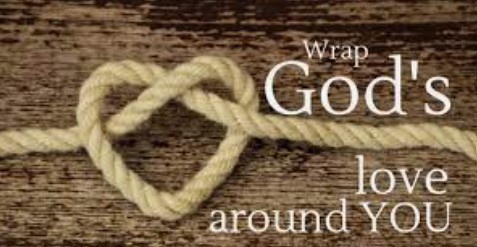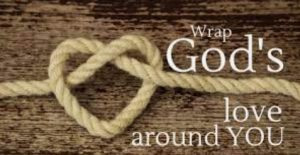 The truth is we are dearly loved. We are not forgotten, overlooked, or discarded. God is always with us. Most of us know these truths; they're central to the gospel. But sometimes we need to be reminded. Sometimes we need to know that it is ok to pray, "God, today I feel week. Help me to rely on Your strength, Your wisdom, Your Grace. Amen." May it be so. God Bless.