By Rev. Donn Brammer
For the most part the nativity story the church tells is all mixed up. We combine the Gospel of Matthew and the Gospel of Luke with various legends and traditions and try to homogenize it into one simple sanitized version of God calling people to action.
The way the church tells the story is convenient, and in some ways it is necessary, but the truth is, there is a scandalous side to the Christmas story.
Mary is likely extremely young, possibly very poor, and although she accepts God's call, it put her reputation and potentially her life at risk (according to the Bible, she should have been stoned by her community). Joseph is called to go against his religious upbringing and to be more than compassionate, sensitive and sympathetic; he's called to take an actively supportive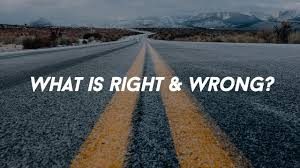 role that goes against everything he thought was right.
The trip to Bethlehem was not Mary's and Joseph's idea anymore than the pregnancy was their idea, and it could not have been easy. The Bible never says Mary rode a donkey, which would have been uncomfortable at 9 months pregnant anyway. This unmarried couple was likely on foot, making a difficult journey without the benefit of hospitality. Mary and Joseph arrive as strangers in a strange town; Bethlehem may have been Joseph's ancestral home, but we are not told of any family members welcoming the couple as guests.
The stable was not some disinfected, purified version of a barn; it was probably a dirty, smelly, cave with spiders, bugs and flies.
We are not given the details of Mary's labor and delivery, but I doubt if it was a 'Silent Night' and there's no mention of any angelic midwives helping with the birth; where are the angels now? And God's call has now evolved because now there is a baby involved. Ever notice how God never calls us backwards? God's call always evolves into something more.
The story of Christmas the church tells may be all mixed up but it is an important story because it reminds us that God is still actively calling us into action, and sometimes the action we are called to do is unpopular, very inconvenient, and hardly ever our idea of a good time. It's a scandalous, sometimes thankless and often misunderstood job, but God calls us to do it.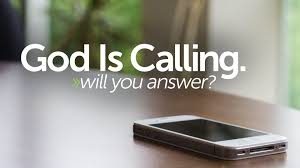 That's how God brings grace to the world. By people who are willing to be obedient to God's call.