By Rev. Donn
Starting a New Year is typically a time when some people make New Year's Resolutions and many others at the very least make adjustments. Usually,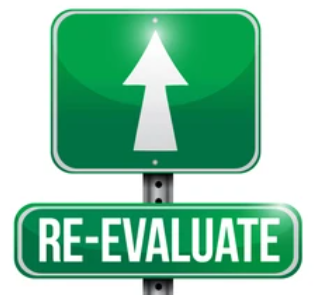 we use the time to re-evaluate our diets, our budgets, and our priorities. We may choose to eat healthier, exercise more, and spend less time with our phones, computers, and TV's and more time with God and loved ones.
One of the opportunities that come with a New Year is to check our vision. Not just our eyesight (though that may be helpful) but to evaluate where we are looking. Do we spend most of our time looking forward or looking behind? When we are driving we may glance at the rear-view mirror but we don't fixate on it, we know the importance of looking forward. The same is true in life. While
occasionally looking back can help us review lessons or enjoy nostalgic memories, continually looking back or staying fixated on the past is not helpful and can even be dangerous. If all we ever do is look back and spend our energy wishing we could go back to the way things used to be we will miss what God has placed before us.
Surely there will be unexpected challenges but there will also be unexpected joys, moments of tears and moments of laughter, like Ecclesiastes 3:1-9 reminds us, 'For everything there is a season and a time for every matter under heaven.' But even more than that it is important to remember not only where we are going, but who is going with us. The central promise in the Bible is not 'I will forgive you' or  the promise of 'eternal life' though those promises are there,  the most frequent promise in the Bible is the lesson of Christmas, and Emmanuel reminds us that God is always with us. Over and over again God repeats that promise, 'I will be with you.' Jesus' last promise in the Gospel of Matthew is 'I am with you always' (Matt. 28:20).
When Joshua was getting ready to lead Israel to take their first steps into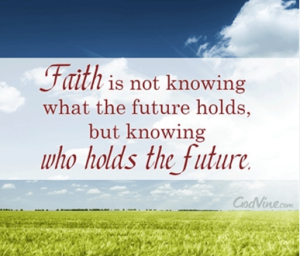 the Promised Land God said, 'Be strong and of good courage; do not be frightened or dismayed; for I am with you.' (Joshua 1:9). And so God promises us as we enter into the Promised Land of a New Year. We may not know what the future holds, but we do know Who holds the future.
God Bless, Donn