By Rev. Donn Brammer
The famous phrase "cleanliness is next to godliness" is not in the Bible, but it can be found in a 1778 sermon by John Wesley, and the thought behind it can go back to ancient civilizations. The idea being that moral purity and personal hygiene are important.
Cleanliness takes intention. A 'spring cleaning' doesn't happen by itself; we have to take a shower (or a bath) to really get clean,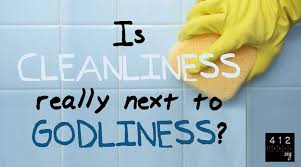 our teeth don't get brushed by themselves, same for our cloths, our dishes, our cars, etc. We have to take the time and make the effort to clean them.
We are in the season of Lent, a time when many Christians seek to do some 'spiritual house cleaning.' Perhaps there is a little dust on our Bibles and we need to do some Bible reading. Perhaps it's been a while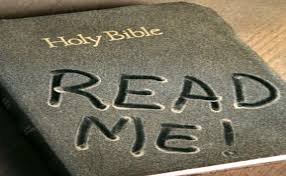 since we've taken serious time to spend in prayer, to ask God to cleanse us of some of the grime we've accumulated and allow God's grace to cleanse us. Maybe we've been just stuffing some things in our spiritual closets, some old resentments, hurts, bitterness or some guilt or shame that needs to be thrown out, knowing that God's love brings healing and forgiveness.
Just like with our houses, cars, and bodies, such cleaning doesn't happen by accident. Lent is a time for us to be intentional about our spiritual hygiene. Do we cleanse ourselves? No, not really. God's grace is what makes us clean, but we have to be intentional about letting God's grace in, and often times that happens best by spending time in worship, Scripture, and prayer.
Will we stay clean? No. Have you ever given a bath to a toddler? They get dirty before they get dry, smile. In the same way, we will often amaze/disappoint ourselves with how quickly we get dirty, but we also know that if we make the effort we know that we too can get clean again. As Psalm 51:10 says, "Create in me a clean heart, O God, and renew a right spirit within me." God's 'car/spirit wash' is open 24 hours a day, 7 days a week. All we have to do is come to God. God Bless, Donn
I hope you will take the time to make use of our Lenten Devotions written by our friends and available online!