By Reverend Donn Brammer
When Marlena was very young, occasionally I would be the one to put her hair in pig tails; and you could tell that I was the one that had done it by looking at the final results. Either they weren't tight enough and fell apart, or they were lopsided, or uneven, and although I like to think I improved, I never was good at it. My poor attempts did not accurately reflect my love for her. But I wasn't doing her hair because I wanted to be a hairstylist, I did her hair because I loved her and wanted to be a good dad.
Maybe we love to bake and we want to get better at it and maybe there are new recipes we are eager to try. But if the results aren't what we
were hoping for, we don't throw away all of our baking dishes, toss out all of the ingredients and get rid of the oven; we try again.
Most of us don't remember our first attempts at walking but all of us can remember times when we've tripped and fallen. It's not like we give up and say, 'Well, that's it, I guess I'm not meant to be a walker, I'll just crawl the rest of my life.'
Sometimes we don't meet with the success we would like. This can lead us to being discouraged or even depressed, it can leave us angry and frustrated. There doesn't appear to be any correlation between all of our efforts, our hard work, and our desire for success; to the results.
Sometimes we need to remember that we don't watch countless Thomas the Train videos because we like Thomas the Train but because we love the person we are watching them with and the time we get to share is a treasure. It's not the activity that's important, it's the time and engagement we cherish.
We may hate soccer, but we love our daughter, and so off we go to games and practices truly thankful for the blessing she is in our life.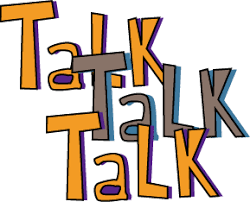 We may have a friend who seems to be endlessly engaged in talking about the minutiae of gardening when we ourselves are lucky to recognize the difference between a tulip and a tree, but we listen and laugh because they are so animated and intense and passionate about it and because we care way more about them than we ever will about gardening.
Life is not about judging others and how they fall short, and it's not about judging ourselves and how
we fail, and it's not about judging the world and wishing things were different. It's about being able to find grace even in our failure and shortcomings; celebrating that our relationships are not based on our talent (or lack thereof) for pigtails or baking or gardening.
We 'practice' Christianity not based on success or fear of failure, but based on love and grace.
Donn