Back in the day when my kids were young there was a wonderful children's book, "If You Give A Mouse A Cookie." The illustrations were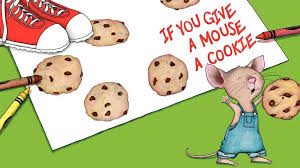 fantastic and the story line was delightful. In the story a young child gives a mouse a cookie, but if you give a mouse a cookie, he's going to ask for a glass of milk, and when you give him the milk he'll probably ask for a straw. And when you give him a straw…well… I don't want to ruin the story for you but the spoiler alert is that there is a ripple effect; one thing leads to another.
The same is true with our words and actions, both in positive and negative ways. I'm sure you've seen the TV commercial where one person does an act of kindness for someone else and the person who witnesses the act ends up doing an act of kindness for another person someone else witnesses that action and they in turn help someone.
We've all experienced it, but we seldom know who initiated the first word or action…unless we are a Christian. As Christians we know that God began creation with a word and an action and "it was good" (Genesis, chapter one). The very first book of the Bible begins with a ripple effect, and what happens after is a result of what God initiated, even when we fail to follow God's intention. Through good and bad, through faithfulness and rebellion, through life and death, the story of our relationship with God unfolds. In the birth, life, death and resurrection of Jesus, God continues to affirm His relationship with us, one based on love and grace, and unfolding in each and every life and in each and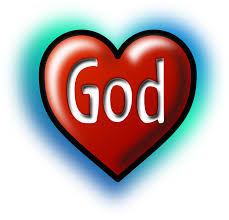 every day, not just in biblical times, but continuing on in our time and into the future. A future that God holds, even as God holds us, close and dear to His heart.
The psalmist proclaims 'let the words of my mouth and the meditations of my heart be acceptable in God's sight' (Psalm 19:14). Our lives are a ripple effect, and our words and actions continue the ripple, with each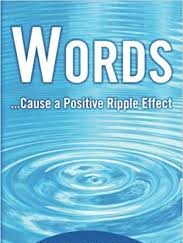 day we have the opportunity to be affirming and loving and graceful, to continue and affirm God's intention with creation, that life is good.
The children's book was hugely successful and was followed by sequels such as, "If You Give A Moose A Muffin," and "If You Give A Pig A Pancake." Our lives are a sequel to God's first act of creation and God's act of redemption in Jesus Christ.
Let the ripples flow…God Bless