Most of us have read "To Kill A Mockingbird."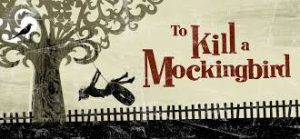 If you've read the book then you might recall when Scout talks to her father about the case. She asks him if 'we' are going to win and he tells her no. She then asks, "Then why…" and he says something like, "Just because we're going to lose is no reason why we shouldn't try to win.'
I like two parts about that scene, one is the way Scout uses 'we.' Her father was the lawyer, she was only 9 or 10, but she had invested ownership in the case. I like that.
The other part of course is the lesson that Atticus is trying to teach. That there are some fights worth
fighting even if you're going to lose.
In the movie, "Angels in the Outfield" the two foster children have a saying they use to encourage each other when the odds seem impossible they say, "It could happen."
The only good scene in the movie "300" (NOT recommended; very hard "R" rating) which is very loosely based on the time 300 Spartan soldiers took on 10,000 Persians is after the Persians have failed to get the Spartans to step aside they threaten the Spartan saying, "Our arrows will blot out the sun!" and the Spartan answers, "Then we will fight you in shade."
I share these stories to remind us of hope, and the importance of struggle because sometimes we are tempted to quit or are so fearful of failure we fail to make an attempt. I also share the episode of Scout to encourage us to have ownership in struggles that may seem out of our reach.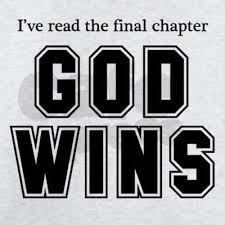 We may be facing a hopeless struggle, but Christianity reminds us that God has already won. Maybe you never read "To Kill A Mockingbird" but reading the Bible reminds us of our story and God's victory.