By Reverend Donn
The book of Genesis chapter 24 tells the story of Rebekah. You may recall that Abraham's servant has arrived in the town of Nahor. He's looking for a wife for Isaac and he has offered a prayer to God to find the right person. He sees Rebekah coming with a jar of water from the spring and he asks her for a drink and she puts down the jar and gives him a drink. When he had finished drinking Rebekah says, 'I'll draw
water for your camels too until they have finished drinking' (the servant had 10 camels), and she quickly empties her jar into the trough and runs back to the spring to get more water.
Seems like just another straightforward, unremarkable story until we consider: One gallon of water weights 8 lbs. A thirsty camel can drink up to 30 gallons of water. Remember there are 10 camels. Rebekah is running back and forth from the spring, drawing 300 gallons of water,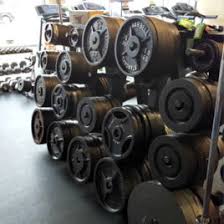 that's 2,400 pounds! Running! And she's doing this for a stranger.
Today people remember her as a remarkable woman of faith who became a part of sacred history. But at that time she did not know what was at stake, she did not think about a reward, her act was simply an expression of her heart.
Elsewhere in this newsletter you will see an article from Week of Compassion about water: 'No Holes In These Buckets' and through your gifts to Week of Compassion you support that ministry. Elsewhere in this newsletter
you will see an article written by Candy Hansen (Disciples Women On The Move) about Frances Tapp and mission opportunities and an opportunity you will have in September to support that ministry.
Rebekah, Candy, Frances, you, God has given us gifts and passions so we might put them to work in the services of values we deeply believe in. Sometimes our gifts may seem simple, like fetching water, sometimes our passion may seem heavy, like 2,400 lbs. We live in a thirsty world but through God's grace, when we offer our gifts and our passions, God is able to bless others, one glass of water at a time.