By Reverend Donn
We came out of one of the most picturesque Easter Sunrise Services I have ever seen and heard about the bombings in Sri Lanka. Before the week after Easter ended, we heard about a shooting at a synagogue in California. We turn on our TV's and hear language of hate and blame and the old adage, 'divide and conquer' rings true. We live in a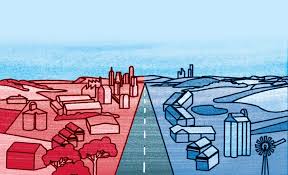 deeply divided country, in a deeply divided world, and it only seems to get worse.
Back in 1991 a wonderful older woman died at the age of 97. She had been born in 1894 and seen many changes. When she was born there were no airplanes, no cars, and the only way to Europe was by boat. And while her short-term memory grew worse, her long-term memory got better and she told a story from her childhood when she and some of her girlfriends hitched up their long skirts and climbed Mount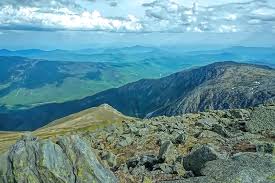 Washington in New Hampshire. They went too far up the mountain and stayed too long and before they knew it the beautiful sunset they were watching had turned into a foggy dusk so thick they could not see their hands in front of their faces.
No one had a flashlight, they had not been invented yet, and no one knew for sure which was the way home, but they agreed they would all hold hands and that they would not, under any circumstance, let go of one another. So that's how they did it, one girl at the front, picking her way down one step at a time, and all the rest of them strung out behind her, holding onto each other's
wrists so they made a living human chain. Every now and then there would be an argument about which was the best way to go, and the others would listen, but what none of them did was let go. She said, "Sometimes all I could see was the hand ahead of me and the hand behind me. Sometimes my arms ached so badly I thought I would cry, but that is how we made it at last. We found our way home by holding on to one another."
The cross reaches from heaven to earth, and reminds us that God refuses to let go of us, no
matter how sinful or wrong we are. And the arms of the cross reach from east to west to remind us that we are called to hold onto one another, and when we keep Christ as our center we discover that is truly the way of the Kingdom. It is a picture the world desperately needs to see. That's why the church is the Body of Christ, we remind people that God will not let go of us and we will not let go of one another.