By Rev. Donn Brammer
In the movie, "Men In Black," Agent Kay played by Tommy Lee Jones, speaks to Jay played by Will Smith: "1500 years ago, everybody 'knew' that the earth was the center of the universe. 500 years ago, everybody 'knew' that the earth was flat. And 15 minutes ago, you 'knew' that humans were alone on this planet. Imagine what you'll 'know' tomorrow."
As we come into a New Year there will be new opportunities for us to learn. We will learn more about our world, about each other, and about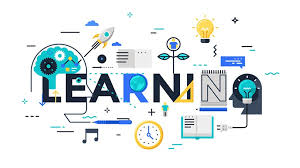 ourselves. Some of what we discover will be fascinating, and some of it may be disgusting. Some of what we learn may happen by accident and some of what we learn will be by hard work and intention.
One of the things I've learned in my life is the different way and different speed people learn. Rick or Howard can learn a new song in a minute. Me not so much. Some people are great at learning, they are 'one and done-ers': they read it, see it, hear it one time and they know it. I'm in the slower group, in fact there are some things that I don't think I'm ever going to learn. I've been wanting to speak Spanish since the 5th grade; I've been wanting to be a musician since the 3rd grade; and I've been wanting to be an athlete all my life.
Of course there are some lessons that are life-long lessons. We learn how to be a Christian our whole lives, it's not a 'one and done' lesson. We don't ever graduate, we keep on learning because we keep on growing: growing in our faith, growing in our spiritual maturity, growing closer to God.
Part of what we learn in a life of faith is that the Christian life is a living dynamic that causes us to change the way we think, speak, and act, and sometimes results in changing other people, changing our culture, or maybe even changing the world, but for sure changing ourselves as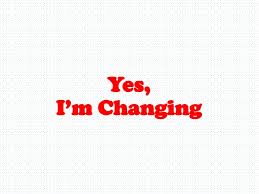 we grow and mature in our faith.
Sometimes we are tempted to substitute information for transformation. Knowledge is important, a lot of damage has been done by Christians who lack knowledge, but it is important for us to not stop just with knowledge. For example, one of my goals when I teach is not to just give historical, cultural, and textual information, that's the easy part, that's informational. It's safe.
What's hard is the transformational part, trying to see a Bible passage in a different perspective. In our classes I try not to give answers, as much as to give tools to help us wrestle with the passage and
how it applies to our life. As I like to say, I think it's a good class when we leave with more questions than when we came in. Just like a muscle, our faith gets stronger when we 'work out' and wrestle with a text.
As we begin a New Year I invite us to look with imagination the ways God is working to transform us. Think about what we 'know' now, and imagine what we may 'know' by the end of the year. God Bless,