Sr. Minister Donn Brammer
My Early years and my Family
Soooo, I'm supposed to write something to help you know me. I guess the first thing you can know about me is I don't like writing stuff like this. How's that for honesty?
One of the things you should know also about me is that I'm not even remotely a 'tech' type of guy. My kids gave me an Etch A Sketch and told me it was the only laptop I could handle. Sad truth is I can't even get that to work right.
OK, I just mentioned I have kids. I have two of them. One's female, one's male, both are adopted. My wife and I were also a foster family for 8½ years, and at one time we had 5 kids in our small house, 4 of them with special needs, all of them under the age of 7. Yeah, we have a big heart (but may be lacking in brains, smile).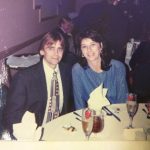 Well now I just mentioned I have a wife, yep. I'm married and have been for a very long time. Funny story but in one of the biggest blessings imaginable, I actually met my wife in
church when I was a young and very wet behind the ears Preacher. I also was unbelievably blessed to baptize her. Some people say during her baptism I told her I wouldn't let her up (we dunk people in our baptism) until she agreed to go out with me, but that's not true. Still, I can understand why people think that. I am very, very blessed to have Diana in my life.
Why I'm In Ministry
People often have 'call' stories to explain why they are in ministry. I received mine when I was about 3, but of course I wasn't able to


articulate it very clearly, I just told my mom that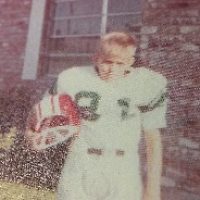 I thought God wanted me to be a minister/preacher even though I didn't know what that meant. Of course, I also wanted to be a fireman, an astronaut, a professional football player and a rock star, but ministry was always in the mix. I do joke lot about it but really and truly, I felt the "call" to devote my life to the Ministry when I was very young .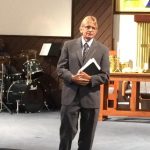 Well, I've been at it a long time
now, and have had the blessing to be the Sr. Minister at First Christian Church WPB since 1988.And even after all of these years, I'm so blessed that my wife and my mother still come to hear me Preach every Sunday.
I have a Bachelor's Degree in Religion and Psychology, a Master's Degree in Theology and despite all of that, I'm still trying to figure out what it means to be a Minister/Preacher.
It is an evolving, growing, dynamic and the best way I can sum it up is I try to care for the people God's given me to care for, I try to be faithful and obedient, and I am very grateful that God forgives me when I mess up and gives me many, many second chances.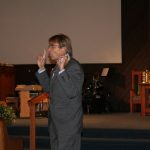 I sincerely hope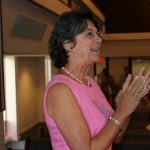 that you stop by our Church for a visit sometime soon. Spend a little time with us, get to know us and I think you will soon see what many members of our Congregation mean when they say that First Christian Church just might be Palm Beach Counties best kept secret!
I hope we see you real soon
God Bless
Donn