By Reverend Donn:
You have probably noticed I am not a 'fashionista' or a 'clothes horse.' I am never going to be on the cover of GQ magazine for my fashion sense though I might be featured on the inside of the magazine showcasing what not to wear. Our family was getting ready to go out and I came out of the bedroom and Marlena and Diana looked at me and both said, "You're not going to wear that are you?"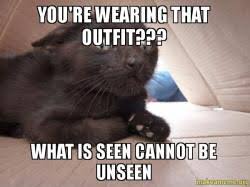 And my response was, "No I'm not, I was just showing you what I could have worn." And I went back in the bedroom to figure out what I should be wearing.
Not only am I not a 'fashionista' I have no desire to become one. I have never liked clothes shopping or wearing new clothes. I find new clothes to be uncomfortable. I want them washed before I wear them and hanging in my closet for 10 years so I can get used to them.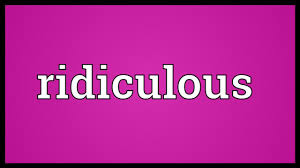 Of course my approach is ridiculous.
There are times when putting on new clothes is important. In Colossians 3:5-17 we are reminded of the importance of putting off our old nature and putting on a new nature (garments) that better reflect who we are as Christians. We put away anger, slander, and foul talk and we put on patience, compassion, and love.
At first it may feel uncomfortable, even unnatural, but others will notice, our lives take on a positive witness; we're no longer angry or fearful or judgmental or prideful. We are forgiving, kind, and loving. We are thankful, gracious, and peaceful.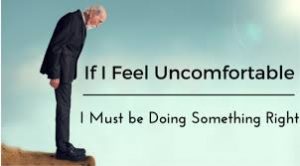 The beginning of this month, on Feb. 2, the Super Bowl will be played and if you've ever seen any sporting events, chances are you've seen people wearing team apparel or team colors. People take pride in their team and want to identify who they support, where their allegiance lies.
Toward the end of this month we begin Lent (Ash Wednesday, Feb. 26) a time when some may choose to discard unhealthy habits and start new ones, (watch less TV read more books; eat less candy eat more carrots; be less negative and be more positive), doing so doesn't get us in heaven but it helps us remember whose team we are on.
I
may not like to wear new clothes but I do like to wear clean clothes, and as Christians we've been washed clean by the grace of Jesus, and it should show. Take a moment and ask yourself what you are wearing. Maybe it is time to make a change.