By Reverend Donn:
Most of us have at least a passing familiarity with Ecclesiastes 3:1-8, 'For everything there is a season, and a time for every matter under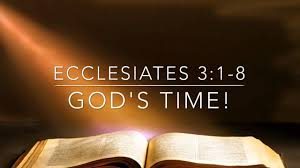 heaven…' Back in the 1960's a pop/folk/rock group called 'The Byrds' released a song titled, "Turn, Turn, Turn" using the words of that passage as the lyrics. In the passage we get a sense that there are not just the four seasons that identify our weather, but there are seasons in life, and the passage describes various events, such as 'a time to plant and a time to pluck up what is planted,' etc. Two of the Hebrew words used for 'time' in the beginning of the passage could be translated, 'appropriate time' and 'set time.'
In the New Testament there are also two words that are used for 'time.' They are 'Chronos' and 'Kairos.' We get our word for chronometer (fancy name for a watch) from chronos and as you can imagine chronos is used as a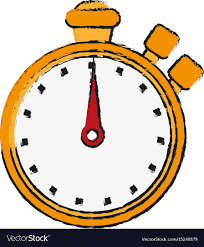 measurement of time, i.e. seconds, minutes, hours, days, weeks, months, years, etc. It is a way of measuring time without any moral impact as to the opportunity of that time. Chronos has only length, not challenge of accomplishment.
Kairos implies time that gives an opportunity 'to do.' Kairos does not imply the convenience of the season, but the necessity of the task at hand whether the time provides a good, convenient opportunity or not. Such an understanding lifts up a sense of 'appropriate time,' times when necessary accomplishments need to take place, regardless of comfort or convenience.
Back in the day in typing class there was a phrase which students were required to type over and over again, 'Now is the time for all good [men] to come to the aid of their party.'
Now is the time for us as Christians to speak out regardless of comfort or convenience. We are witnessing many acts of violence, hatred, and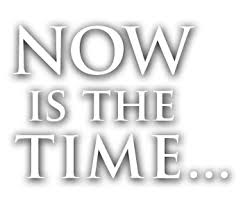 injustice. Certainly we cannot speak up or act on every social issue that comes before us, but equally certain is the need for the world to hear our voice, to hear our witness of God's continuing activity in the world, in current events, in this time.
Perhaps you are familiar with the quote, "The only thing necessary for the triumph of evil is for good [men] to do nothing" attributed to Edmund Burke. Though some historians will tell you Burke didn't say it, and its earliest form was by John Stuart Mill, who said in 1867: "Bad men need nothing more to compass their ends, than that good men should look on and do nothing."
Regardless of who said it, it rings an important truth. We've heard other phrases as well, 'See something, say something,' when we see injustice and hatred, it is important for us to speak. Now is the 'appropriate time,' it is our kairos moment and our Christian responsibility.