By Reverend Donn :
Most of us are familiar with the passage from Isaiah (40:31): "But they who wait for the Lord shall renew their strength, they shall mount up with wings like eagles, they shall run and not be wary, they shall walk and not faint." It is a passage filled with hope, and I have often been
inspired by it. However recently I read a different understanding of it, one that paid attention to the sequence, and how the order differs from what we might expect. Isaiah begins with soaring and ends with walking.
John Claypool was a prominent minister of national renown and had certainly known the sensation of soaring. He wrote books and was a sought after speaker, but as Philip Yancey points out, Claypool made this observation while sitting at the hospital bedside of his 10 yr. old daughter. For 18 months Claypool ran after and sought prayer services and healing techniques to bring her healing from leukemia. But as her life slipped away, all he could do was sit at her bedside, hold her hand, soothe her lips with moisture, and weep. It took all of his spiritual energy just to keep from fainting.
Claypool writes: "Now I am sure that to those looking for the spectacular this may sound insignificant indeed. Who wants to be slowed to a walk, to creep along inch by inch, just barely above the threshold of consciousness and not fainting? That may not sound like much of a religious experience, but believe me, in the kind of darkness where I have been, it is the only form of the promise that fits the situation. Where there is no occasion to soar and no place to run, and all you can do is trudge along step by step, to hear of a Help that will enable you "to walk and not faint" is good news indeed." (John Claypool, Tracks of a Fellow Traveler, 1974).
Yes, sometimes we soar, and those are joyous moments indeed, our hearts are light and we feel the presence of God in every breath we take.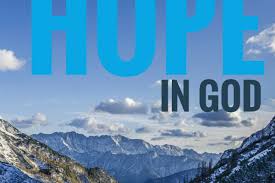 But there are other times, when the path is dark, and we feel weary, and we are barely limping along. It is then that we remember our hope is not in how we are traveling soaring, running, walking, our hope is in the one who is with us, our hope is in God.