By Reverend Donn Brammer:
Those of us who have lived through strong hurricanes know that when the power goes out it goes out to everyone equally (well, unless they have a generator, smile). When there are food, water, ice, gas shortages, all are affected equally. When the traffic lights are not working we are all affected equally.
One of the insights that was shared with me is how the Covid-19 virus has affected everyone differently. Obviously there are the health issues, some are sick, some are not; some have had loved ones get sick, some have not; some have had loved ones die; others have not.
But Covid-19 is a storm of a different nature. As has been said, 'We are NOT all in the same boat; we are in the same storm, but that's not the same thing.' Some people have lost jobs and/or lost incomes; others have not. Some people are trying to juggle working from home and family responsibilities; others are not. Some are trying to teach children at home; others are not. Some are not able to visit loved ones in nursing homes and hospitals; others are blessed to have their
families with them. Some people enjoy the quiet solitude; others miss being with family and friends and social gatherings. Some people are scared, uncertain and uncomfortable; others are inconvenienced but not fearful.
So we may not be in the same boat, but we do share the same Lord and I want to thank you for your continued faithfulness as we all deal with the Covid-19 virus. Your thoughtfulness and compassion make a difference. Many things have changed, but a few have not. You continue with your prayers, your Bible Readings and devotions, your worship, and you continue to help whoever and however you can while practicing appropriate safeguards. And we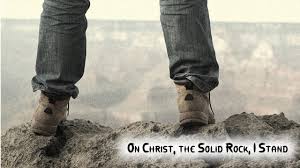 continue to be blessed knowing that while our day to day activities have changed, our feet are still on the solid rock.
Some of you are familiar with the Prayer of Serenity: God, grant me the serenity to accept the things I cannot change, the courage to change the things I can, and the wisdom to know the difference. Living one day at a time, enjoying one moment at a time; accepting hardship as a pathway to peace; taking, as Jesus did, this sinful world as it is, not as I would have it; trusting that You will make all things right if I surrender to Your will; so that I may be reasonably happy in this life and supremely happy with You forever in the next.
We may not be in the same boat, but we do have the same God who loves us and cares for us and is always with us no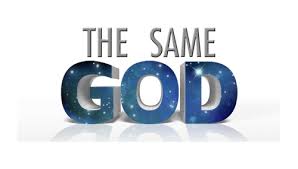 matter what we are experiencing during the storm. God Bless, Donn
PS
Obviously we will not be having VBS this summer. The Elders and I are meeting on Sat. June 13 to pray and discuss when and how to 'Worship In Person At The Church.' I anticipate that the earliest date would be in July, but it may be later. When we are able to worship, we will be practicing a number of safety protocols and we will notify you of those protocols before we open for worship. Thank you for your patience and understanding.