By Rev. Donn Brammer
Have you noticed how angry people seem to be? Between the pandemic and politics, between racism and riots, between hateful speech and hurling unfounded accusations, people seem to have taken it upon themselves to vent their frustration and anger in unhealthy ways either outwardly or inwardly (depression is anger turned inward). And seeing how baseball season has just ended, I thought I'd share with you a story about a couple of baseball players and anger, Hall of Fame slugger Mickey Mantle and Billy Martin.
Martin was a hot headed second baseman for the New York Yankees who later became their hot headed manager and he and Mickey were great friends who loved to hunt together in the off season. One time they went down to Texas to hunt on the ranch of one of Mickey's friends and when they arrived, Mickey told Billy to wait in the car while he checked things out with his buddy.
Mickey went up to the house and talked to his friend who quickly gave them permission to hunt, but then asked Mantle to do him a favor. Apparently his pet mule was going blind, and the rancher didn't have the heart to put him out of his misery, so he asked Mantle to shoot the mule for him. Mickey said, "Sure, no problem."
But when Mickey got back to the car, he pretended to be angry. He had a scowl on his face and slammed the door and told Martin that his friend wouldn't let him hunt on the ranch. Mickey said, "I'm so mad at this guy I'm going to drive out to his barn and shoot one of his mules," and starts driving like a maniac toward the barn.
Meanwhile Martin is pleading with Mickey, "No Mickey, don't do t his, it's not right, calm down." But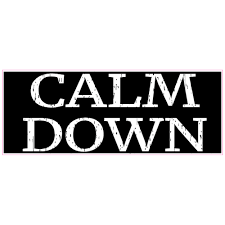 Mickey says, "You want bet I won't do it? Just watch me."
When they get to the barn, Mickey jumps out of the car with his rifle in his hand, runs inside the barn, and shoots the mule. As Mickey walks away, he hears two more shots and runs out to see what happened and there's Billy Martin standing by the pasture, blowing the smoke off his gun. And Mickey yells, "What are you doing?" And Martin yells back, "We'll show that son of a gun! I just killed two of his cows too!"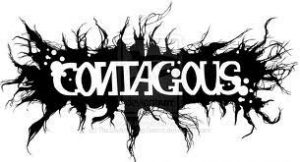 Not the best form of anger management and a reminder that unhealthy anger can be a contagious virus with destructive consequences every bit as much as Covid-19.
Fortunately, love, forgiveness, understanding, and grace are also contagious and can bring
healing and peace. We get to choose what we want to spread, and I am very thankful you have chosen to follow Jesus, to share the good news of God's love and grace, to be the peacemakers that the world so desperately needs.
As I say at the end of my Fireside Chats, Thank you and God Bless, Donn