For your summer reading I am going to share a few quotes and remind you of a children's story.
Jesus said, "You will know the truth and the truth will make you free." (John 8:32). I think as Christians we would agree that Jesus spoke the
truth and came to set us free. Truth is more than just an important character quality; truth is a definitive Christian quality.
Martin Niemoller was a minister who felt the church, through silence, was complicit with Nazi Germany. He spoke out against Hitler and spent 7 years in a concentration camp. He may be best remembered for his quote: "First they came for the Socialists, and I did not speak out because I was not a Socialist. Then they came for the Trade Unionists, and I did not speak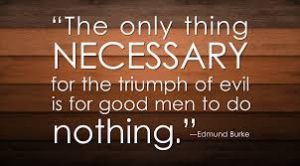 out because I was not a Trade Unionist. Then they came for the Jews, and I did not speak out because I was not a Jew. When they came for me, there was no one left to speak for me."  When we pair that with Edmund Burke's quote, "The only thing necessary for the triumph of evil is for good men to do nothing" we begin to recognize our responsibility as Christians.
This year (April 2017) a North Carolina lawmaker, Larry Pittman, who is also apparently a preacher, posted on Facebook (since removed) a comparison of Abraham Lincoln to Adolf Hitler saying, "Lincoln was the same sort [of] tyrant [as Hitler] and personally responsible for the death of over 800,000 Americans in a war that was unnecessary and unconstitutional." He was upset because he's against same-sex marriage, but to equate same-sex marriage to the horrors of the Holocaust, to claim that Lincoln was like Hitler,
and that the Civil War was Lincoln's fault, and to do so, not only representing the people of your district (as a lawmaker) but also God (as a preacher) is not a mistake, it is morally wrong. As Christians, it is important to hold people accountable for their words and actions.
Hans Christian
Anderson wrote many children books, including "The Emperor's New Clothes." I encourage you to read it. It will take you ten minutes to read but the impression and implication will last longer and remind us that sometimes we are called to speak truth to power.
Finally I share with you a bumper sticker, "If you're not concerned, you're not paying attention".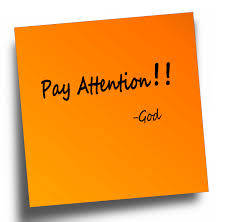 This is not just a reading list for the season of summer; it is a reading list for this season of our lives.
God Bless, Donn