By Rev. Donn Brammer
Most of us are familiar with the story of the resurrection, but when you read the different Gospel accounts,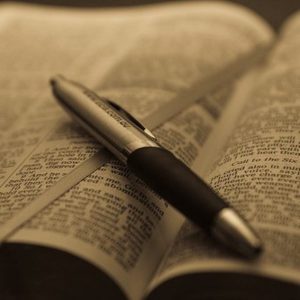 there is no eye-witness to the resurrection. No one actually sees it. The women come to the tomb, early, it's still dark, they see the stone is rolled away, they see angels, but they don't see Jesus. In the Gospel of John, Mary gets Peter and the other disciple and the two disciples run to the tomb, Peter sees the linen cloths, but he doesn't see Jesus. The resurrection isn't about seeing empty tombs or even speaking with angels, it's about experiencing Jesus, and that works differently for different people. For Mary it was when Jesus said her name, for Thomas it was when he saw Jesus' scars, for Paul it was when he heard Jesus' voice.
Christianity is above all, a way of seeing. Christians see differently. Christianity doesn't change the facts about the world we live in, but it changes the way we see those facts, and that's what makes the difference. We see the resurrection in the lives of people around us and we see it in communion. Through the bread and cup we can taste the fact that there is a new world, a new hope, and a new way to live; a way that has a distinctive accent and flavor to it, a way that connects us to Christians all around the world, a way that brings fresh light and forgiveness, a way that brings new starts and new hopes. We celebrate that Christ is risen, and we are risen with him. The resurrection isn't about seeing Jesus walk out of a tomb, it's about seeing God's love and grace bring new life and hope to us and to the world around us. The resurrection isn't about Jesus walking out of a tomb, it's about us walking with Jesus in a new way of love and life. God Bless,